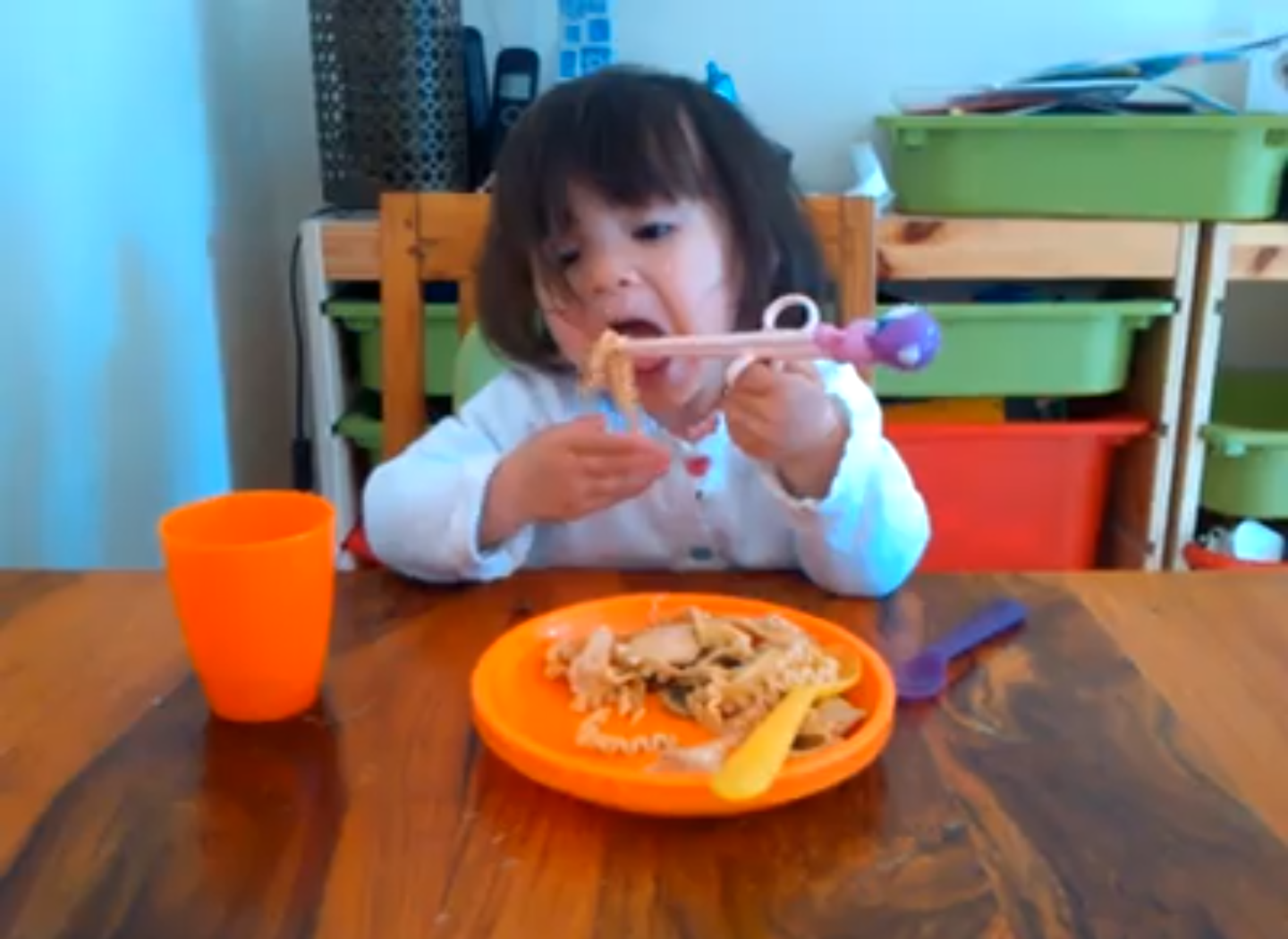 Respectful parent Sue Leong shared this wonderful video with us today.
In the video, Sue's 24-month-old daughter "A" works hard to eat with chopsticks. Sue explains that A's older brother, who is now almost 4, did not receive his first chopsticks until he was 2½ years old. But A wants to do what her big brother does, and she goes right ahead and does it.
Notice her commitment to using the tool: when she picks up a noodle, she places it within the sticks rather than directly into her mouth. And she eats her entire meal in this challenging way without encouragement from anyone else.
Toddlers are capable of being focused, determined, and self-directed. For A, this is a form of play she takes quite seriously.
It's so nice to simply let them show us what they can do on their own!
---