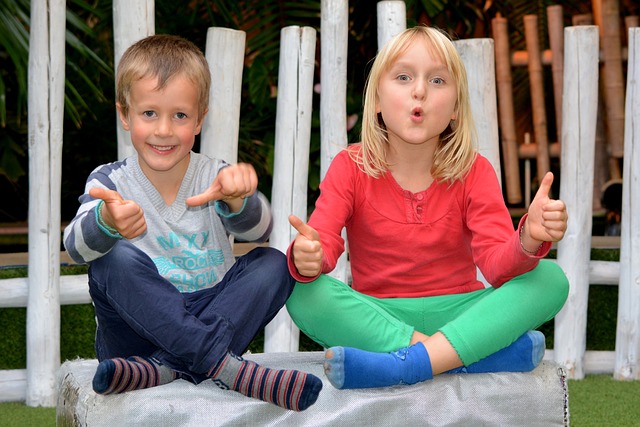 Choosing a school can be difficult, and surviving a bad choice can be incredibly stressful.  So how can parents best navigate the school selection process?  Let's face it, easily comparable statistics, like high average test scores, matter very little to a
child's daily well being. Parents have to dig deeper to find the information that indicates whether their child can thrive at a particular school.
When my son was entering kindergarten, I thought I asked all of the important questions, but we still ended up in a school that didn't work for him.  Now I have a better sense of how to navigate the school selection process, but that knowledge was gained through a painful process of trial and error, including pulling my son out of school and transferring him mid-year. Keep inmind that these are good to know going in — but a rare school will meet all of these. Here are the things I wish I had asked and considered:
School Motto
I didn't pay much attention to the school motto, but in hindsight I can see that mottos reveal a lot about the school.  "Work Hard and Be Nice" is a motto that is adult centered, focused on achievement and behavior.  "Learn and Grow," on the other hand, is a child-centered motto that focuses on fostering a love of learning.  If you don't like a school's motto, that may be a warning sign that the school is a bad fit.
Visit the School
Tour the school, but remember, the tour is their best face. Do as much as you can to read the teachers and their body
language.
Sit in on a class before you enroll. If that's not permitted, ask why. A good school will not view it as a distraction, but a way to determine if the school is a good fit.
Do the teachers and administrators listen to your thoughts? Do they ask what is important to you as the parent?
Do they have P.E., Art and Science programs? If so, how often? Many of these programs have been cut due to budget, but some schools fund them via Parent Teacher Associations.
Is the school narrowly focused on academics, or is there a focus on the whole child that includes social skills, problem solving, and emotional health?
Are parents allowed in the classroom the first day, or ever? Many schools line kids up outside the room for drop off and pick up; this policy is a clear message that parents are not wanted in the classroom. This can be problematic, especially in kindergarten when transitions are hard. If parents aren't allowed in the classroom, the school may be compromising the needs of the child for the ease of the school.
What percentage of students transfer in (sometimes referred to as "choicing in") to the school? If students are transferring out, where are they going, and why?
How much homework is typical?  Developmentally, kindergartners should have little to no homework, but that is rarely the case. Often there is a general homework policy, but some teachers are more lax about it than others.  A rule of thumb for homework is about 10 minutes per grade level starting in first grade; unfortunately, many schools hand out more.
What is the school's bullying policy? We want schools to take bullying seriously, but I'm leery of a zero-tolerance policy. Zero-tolerance policies shut down communication and disregard reasons behind behavior. Children will have conflicts—it's how they learn social skills. How aggressive behavior is dealt with and how the children learn from it are more important than the punishments doled out.
How do teachers handle transition times? In order to keep the classroom moving, timers are sometimes used. This can cause angst for some children. No one likes to be timed on their work every day.  A classroom without timers is a sign that the teacher has better tools to manage the class schedule.
Ask About Recess and Free Play
A child with limited recess and free play is more likely to have too much energy in class, to act out, and to be stressed.  Research shows that play makes brain space for learning. Movement should ideally be incorporated into classroom time as well.
Is running allowed on the playground? Many San Diego public schools don't allow running on the asphalt. If your child's playground doesn't have an area free of asphalt, ask about the running policy.  Some schools adhere to it strictly, others are much more lenient.  Adequate recess time is great, but it may not be enough if children can't expend enough energy.
How are energy needs met for higher energy children? If you have a high-energy child and the school can't meet those needs, a good kid can become a "discipline problem."
How often do students have PE? Does PE ever take the place of recess? Some schools have PE, but then shorten recess. Swapping PE for recess diminishes free play. Kids need a break from instruction to replenish the mind. PE may be movement, but it's not a break.
Ask About Discipline – Be Specific!
What does discipline look like? Is recess ever withheld either as a punishment or for not finishing classwork? Withholding recess is counterproductive to behavior issues—it prevents a child from resetting and releasing stress.
Do teachers use a behavior management system? How is it enforced? Is it cards? A stoplight system? Do other children or parents see the cards at the end of the day? Are time outs used?  A successful behavior management system should not shame or embarrass a child, but instead help him to understand his behavior so he can control it himself.
How are disruptive children handled?
What would the teacher do if a child hits? How would he or she handle a child that talks in class?
Ask About Teacher-Parent Relationships
How is teacher-parent communication structured?  If you want to talk to your child's teacher, will you be able to do so in a timely manner? Will you be heard?
If your child has any issues that need to be addressed, will the teacher discuss them before the parent-teacher conference?
Can you volunteer? If so, do volunteers work directly with children or do administrative work? If they put you in a corner filing, beware.
Talk to Parents
Here's where you can learn a lot—if you ask the right questions. Ask more than whether a parent liked the school or a certain teacher; ask why they hold that opinion. Another parent's priorities may not match your own, so their reasons for liking or disliking a school may be irrelevant to you. Ask:
What do you like about the school?
What don't you like?
Did your kids react badly to anything?
If there were one thing you could change, what would it be?
Did your kids like it? What didn't your kids like about it?
Lastly and most importantly: Will my child be happy here?  Will my family be happy here?
Every family will have unique perspectives and concerns regarding schooling, so be sure to stay closely aligned with what is important to you and your child.  Whether it is the arts, academics, free play, discipline or religion, if you can't get the concrete answers you need, it's probably not the right choice.
Other posts that may be helpful in choosing a school:
Choosing a Primary School – The Guardian
How to Choose a School: by teachers for parents
Related Posts in this series include:
Dear Public School: It's Not Me It's You
Public School: How I Made the Choice
School and the Unconventional Parent
---